More Flavors


more fun

At Flava's Ice Cream in Southport, NC, our goal is to offer you a unique ice cream experience.We take pride in our assortment of diverse and unusual flavors. While some flavors are staples — you can always find vanilla, chocolate, strawberry, cookies and cream, mint chocolate chip or try our more adventurous flavors like death by chocolate or campfire s'mores. Flava's is proud to be serving Maola Ice Cream...locally sourced from our North Carolina Dairy Farms. Come in and enjoy one of our old fashioned milk shakes or a delicious warm brownie sundae, made with our brownies from scratch with our family recipe. Our friendly staff is ready to serve you some of Southport's most delicious treats!

Visit Provision Company for lunch or dinner!
The Provision Company of Southport is ideally situated overlooking the Old Yacht Basin in downtown Southport and offers unobstructed views of the Intracoastal Waterway. Relax with an ice-cold beer, some peel-and-eat shrimp, or a delicious hamburger or hot dog. Come join us for some of the best views and best sunsets in Southport! Dine alfresco on our covered patio!

Visit ProvisionCompany.com today
It's a great day for ice cream!!!
View our flavors
What others are saying...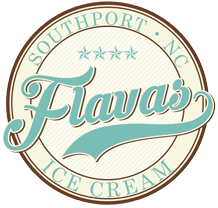 Unless you want to eat ice cream for days in your sleep, I recommend that you order the small size.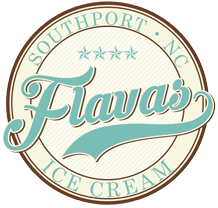 The single scoop here is the largest! Nice laid back mom and pop place. The price and location is a bonus!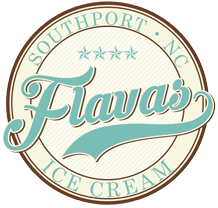 Cute ice cream shop close to the water. Great prices. Friendly staff. It is not located at 310 East Bay Street! It is on the corner of West Bay Street and Yacht Basin.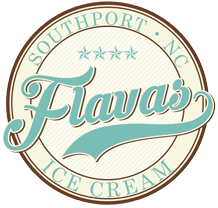 This place is a cute little shack right next to the water. We sat outside and although you're next to a parking lot it's a decent view of the restaurants and people walking by. We got different kinds of ice cream: death by chocolate, birthday cake, cookies and cream, etc. The ice cream is a little over $2 for one scoop, but it's a big serving. I couldn't finish it alhough I really wanted to! It was really, really good! YUM!!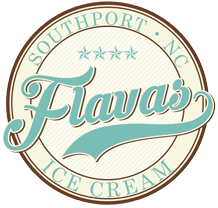 This place is the best. Ordered a single scoop cup and received the biggest single scoop I've ever seen. Service was quick and someone came outside to see how we liked everything. Ice cream was delish...